Five Shades
The members of Five Shades have many years of experience in the music business, and have recorded and toured with many international artists. With Loretta, they have carved a niche by interpreting classics from a vast catalogue of  blues and soul, reggae and ska, Motown, disco and urban pop. The songs are cleverly mixed with dance grooves, samples and beats, to create hypnotic and uplifting shows with their own unique style and sound. Line-ups are put together to suit each individual event, ranging from an acoustic duo – showcasing the intimate, jazz-folk element of her voice, through to a full 5 to 7 piece electric band, suitable for hotels, members' clubs, pubs and all types of functions. For live videos, click here.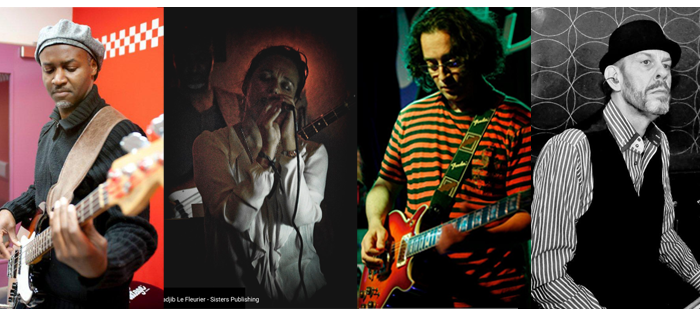 A Kind of Jazz
For more intimate shows, and A Kind of Jazz shows, Loretta, "a torch singer and songstress," takes beautiful, classic songs, bringing memories to those old enough to remember the originals, while enchanting new audiences with her ability to touch hearts. "Loretta's voice is beautifully heart-felt and hypnotic, with a tone which can touch and lift any living soul."
A Kind of Jazz covers a wide range of blues, jazz and classic soul standards, and is suitable for restaurants, hotels, private parties and smaller, quieter functions.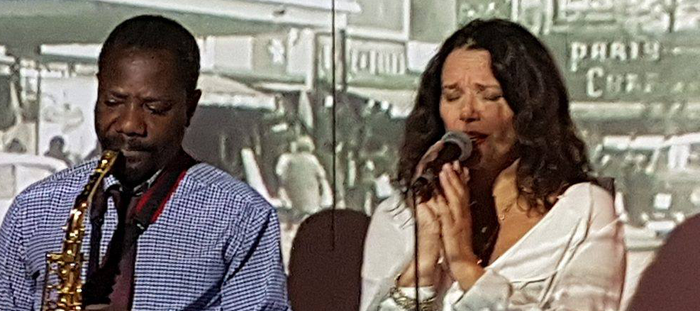 "Thank you so much to you and the band for making our wedding so very special. Everyone has been saying how amazing you all were. It really was the highlight of my whole wedding. Thanks so much to you all for putting in the effort to learning the new songs. Your delivery was even better than I dreamed it would be."
Set Lists
Loretta takes songs she loves, and transforms them to suit her own style. A jazz ballad might turn into reggae, or a rock song might become jazz swing, and songs will merge in a glorious mash-up, according to the mood of the party. If you're looking for classic songs that sound authentic and original, played with passion and creativity, look no further.
House Parties
Can't get a babysitter?
Want great live music, but don't want the bother of a cab home?
We offer Private Urban House Parties – from a jazz duo to a quality 5 or 6 piece acoustic band, playing your choice of music. Catering, DJs and photographers can also be arranged if required.
No party is too small …

Private Parties & Corporate Shows
For special nights and private parties, Loretta performs her best original songs alongside carefully chosen tracks from the 90s, reproduced live to give an authentic feel.  These include favourites by Bomb The Bass, Massive Attack, Portishead and more – cool urban songs with great melodies, performed by some of the musicians who were involved in the creation of the originals.
To enquire about booking Loretta and Five Shades for a private event or 90s show, please get in touch.
Five Shades is a loose collective of exceptionally talented musicians, drawn from acts of the calibre of Transglobal Underground, Massive Attack, On U Sound, Sugar Hill Gang, Osibisa and more. These include:
Hamid Mantu  (Transglobal Underground, Rotten Hill Gang ) Rav Nejivar (Tabla – Transglobal Underground )Yul Desai (Sophie Barker – Zero 7 ) – Guitar /effects -| Mike Timothy (Massive Attack /Dexys ) – Keys |  Drums & Percussion |Mike Lockhart Bass (Dubvocaliser )  | Greg Kofi Brown (Osibisa) – Bass, Guitar, Vocals | Skip McDonald (Tackhead and Little Axe) – Guitar Humphrey Couchman (Ruby Throat) – Cello | Mike Mckenzie (Rum Band) Lya Drummer (Los Calendarios) – Latin Percussion, Drums | Clare Kenny (Sinead O'Connor) – Bass | Matt Smyth (Liotia) – Programming & Live Mixing Andy Mitchel -Yardbirds Guitar) | Zero B (Bill Borez) – Live Sound, DJ & Mixing – Ray Mighty (Smith and Mighty )  (Mash Up Live DJ shows ) Fabio Parisella

Photographer Mark Rowe has brilliantly captured the atmosphere at some of Loretta's gigs in these photo albums from shows at Trader Vic's, The KPH, and Primo.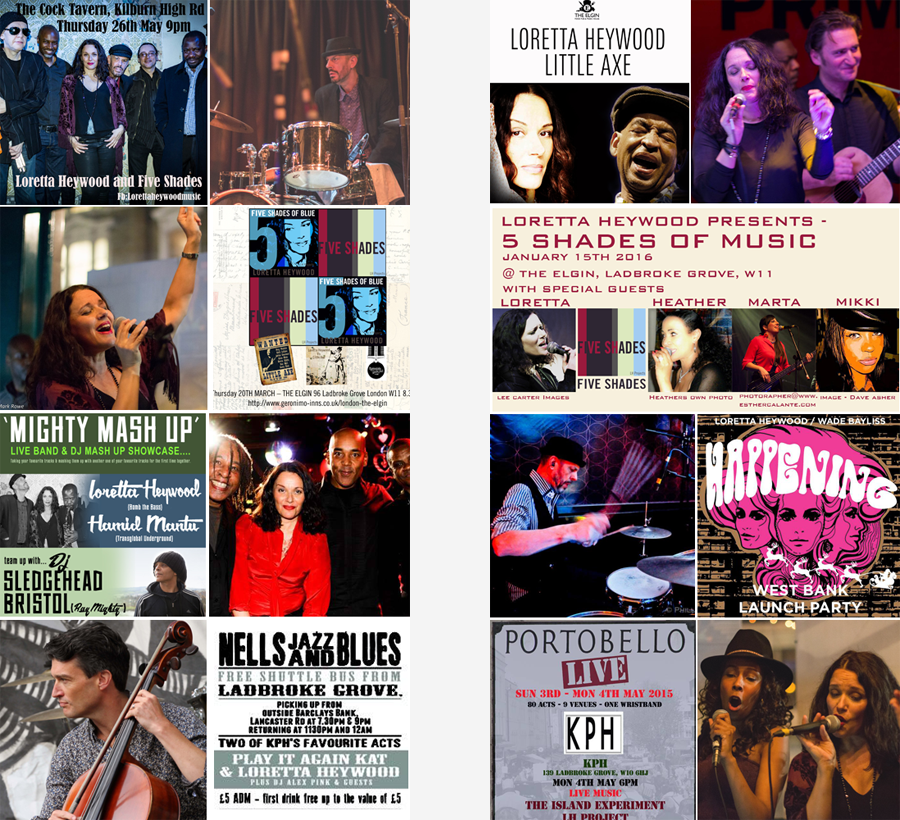 "Into your darkness comes the light, as you're on the stage singing with all your might
Your sadness and fears disappear like magic, your mood feeling no more tragic
You raise your head to the ceiling, enjoying the excited feeling
People clap and cheer, urgent to get near, just dying to hear
Your mood has changed from sorrow to glee, exciting all that see
When your mood lowers and you feel the pain, reach for your mic and start singing again"
Lizzie Horscroft