Loretta Heywood is a soulful songstress, best known for her ethereal vocals with 90's electronic band Bomb The Bass, with whom she wrote and recorded the top 5 hit Winter In July.
She has since worked on many underground dance projects, and has released 2 albums in her own name. She is currently back in the studio, writing and recording tracks for her new album, "A Trilogy of Love Songs."
Loretta's music is available on BBE Music and iTunes.
"Fantastic stuff, the great voice of Loretta Heywood." – Robert Elms, BBC London
Loretta can be booked with her full band, Five Shades for hotels, corporate functions and private parties.
See details of public shows here, or for a private booking get in touch here.
KPH
From 2014-2016, Loretta ran a highly successful live music night, working with promoter Vince Power @ the iconic music venue, the KPH in Notting Hill, with her band Five Shades, drawing crowds from across the capital.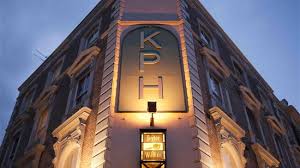 "Loretta Heywood is a very special performer. Her ability to touch your heart with her interpretations of classic songs, makes you feel as if they are her own. This is what made people come back time after time to hear her and her very talented musicians."  Vince Power, promoter
Loretta Heywood – Butterfly (Zero B Summer Mix)
She sings with passion and dances with a swing, a voice can do a million things,
but it's the singer who wins
'Tis she who expels negative things,
as that audience claps as she does her thing.